SAVE THE DATE
The team at Ware & Kay Solicitors cordially invite you to join us at our Agricultural Event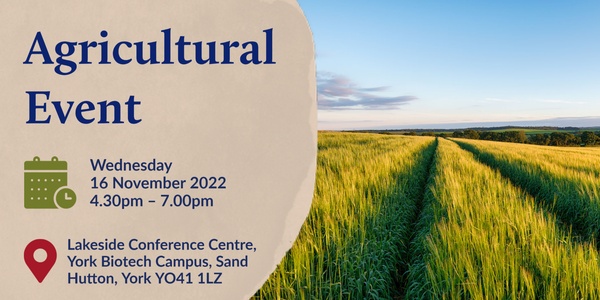 DATE & TIME: Wednesday 16th November, 2022
4.30pm – 7.00pm
VENUE: Lakeside Conference Centre,
York Biotech Campus (formerly The National Agri-Food Innovation Campus)
Sand Hutton,
York
YO41 1LZ
TWO SPEAKERS will present on current agricultural and farming challenges and issues and talk about future plans and directions.
PRICE: £15.00
Wine & canapes will be served
More details to come. Be on the look out!
You can register and book already following the link on Eventbrite or call or email Rosie.Guenzel@warekay.co.uk
T: 01904 716000