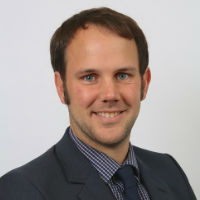 As we emerge from lockdown and things slowly begin to return to normal, many farmers may be considering renting out part of their property, raising much needed cash to counter the devastating economic effects inflicted by the coronavirus and Brexit.
Most private properties are rented out on an assured shorthold tenancy basis, but as Andrew Little, commercial property law and agricultural specialist at Ware & Kay Solicitors in York & Wetherby warns, some restrictions on such rentals have been introduced recently which potential landlords should be aware of.
The Tenant Fees Act 2019
Under the Tenant Fees Act 2019, landlords and agents are now banned from charging fees to tenants other than those specifically permitted by the Act. A cap is also placed on the amount of security deposit a landlord or agent can collect and outlines a procedure for dealing with holding deposits.
The ban initially applied only to assured shorthold tenancies granted by private landlords, as well as licence agreements and tenancies of student accommodation. Since June 2020, the Act applies to other tenancies in existence, such as statutory periodic tenancies.
Any term contained in the tenancy agreement that demands a prohibited payment will not be binding. This applies both to the first tenancies and renewal tenancies. Requesting a prohibited payment constitutes a violation of the Act.
Non-compliance can lead to penalties of up to £5,000 per breach, with those guilty of habitual violations facing prosecution, fines of up to £30,000, banning orders and an entry on the Rogue Landlord Database and the Mayor of London's Rogue Landlord Checker. Tenants can also bring claims against landlords in breach to recover unlawfully charged fees.
Significantly, those in breach are also barred from serving a valid Section 21 possession notice under the Housing Act 1988 on assured shorthold tenants until any prohibited fee has been returned to the tenant.
The Coronavirus Act 2020
Emergency measures were introduced by the Coronavirus Act to protect shorthold assured tenants during the Covid-19 pandemic. These included extended notice periods for possession proceedings and a stay on evictions.
The provisions were intended to expire by the end of March 2021, but they have now been extended until 31 May 2021.
Although certain exceptions apply, for example, if domestic violence, criminal activity or prolonged non-payment of rent is involved. For Section 21 possession notices served between 29 August 2020 and 31 May 2021, the minimum notice period is six months.
Under the Coronavirus Act, evictions are also paused until after 31 May 2021, unless one of the exceptions apply. It is therefore not currently possible to execute a warrant, writ of eviction or deliver a notice of eviction. Due to the requirement to give 14 days' notice of eviction, the announced extension to the stay on enforcement is likely to mean that most evictions cannot take place until after 14 June 2021.
Landlords seeking to give tenants a Section 8 notice seeking possession using a ground in schedule 2 to the Housing Act 1988, must fill in Form 3 - 'Notice seeking possession of a property let on an assured tenancy or an assured agricultural occupancy'.
This form now stipulates that court proceedings cannot begin earlier than six months from the date the notice is served except in exceptional cases. These include anti-social behaviour, domestic abuse, false statement, six months' rent arrears, if the tenant has passed away or where the tenant does not have the right to rent under immigration legislation.
For advice on any agricultural property law matter contact Andrew Little, in the commercial property law team at Ware & Kay on York 01904 716000, Wetherby 01937 583210 or Malton 01653 692247 or email andrew.little@warekay.co.uk.