A New Year brings a fresh mindset - an opportunity to take stock and re-focus for the year ahead, in both our personal and financial lives.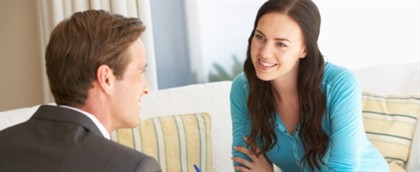 The year starts with the Winter Olympics in South Korea and in February we enter the Chinese New Year of the dog, symbolising loyalty and honesty. With a royal wedding and Commonwealth Games in the springtime - anticipation hangs in the air, before the World Cup in Russia kicks off in June - exciting times ahead.
TAKE STOCK
It's also a time for reflection. Geopolitical and economic uncertainties have become consistent features that will not dissipate overnight, as Brexit negotiations continue. Despite uncertainty being the order of the day over the past year, all major stock markets have generated healthy positive returns.
The performance of the UK stock market has defied investors' concerns. The UK remains home to some of the world's most successful businesses that have demonstrated an ability to thrive regardless of the economic and political backdrop.
Looking globally, in the US economic fundamentals are supportive. Europe has performed strongly, encouraging elections (albeit inconclusive in Germany's case) boosting investor sentiment, the outlook for the region remains bright. Elsewhere, against an improving global economic backdrop, investor sentiment towards Asia and emerging markets has seen a resurgence, rapid growth and multiple market opportunities.
BE CLEAR ON WHATYOU WANT TO ACHIEVE
What's important is that as an investor, you regard the New Year as the perfect time to revisit your investment objectives. By visualising your objectives as connected to your aspirations and hopes, you can engage with your future wealth; a great motivator.
Think about your attitude to risk and capacity for loss. Have they altered? If so, this will need to be reflected in the allocation of your assets. Clear communication of these changes is key.
THINK HOLISTICALLY - THE BIGGER PICTURE
Think about all of your investments collectively to ensure the full allocation of assets, including cash, does not duplicate and is a true reflection of your risk requirement; portfolio diversification is crucial. Long-term investment should transcend short-term concerns - don't let events cloud your judgement. Investors would do well to understand the broad, historical context of the stock market and fund managers' long-term histories.
BOTTOM LINE
Investing in a changing world presents different opportunities and exciting new themes. Get re-energised for the year ahead and take control of your investment strategy. Displaying the same attributes as the loyal and honest dog - you can rely on us to guide you through your investment journey.
PENSIONERS IN DRAWDOWN FEAR RUNNING OUT OF MONEY
Since the introduction of the new pension freedoms in April 2015, more and more retirees have opted to take flexible withdrawals from their pension funds by going into what's referred to as drawdown. The Financial Conduct Authority recently reported that drawdown has become much more popular, with twice as many pots moving into drawdown than go into annuities.
Income drawdown is where you leave your pension pot invested and take an income directly from it, instead of using the money in your pot to buy an annuity (a regular guaranteed payment from an insurance company). With drawdown, the money left in your pot will continue to benefit from any investment growth.
MAKING THE RIGHT DECISIONS
Whilst being in control of their pension pots has given retirees more options as to how and when they access their funds, making the right choices about their money can be a daunting task for those unaccustomed to dealing with pension and investment issues. Understandably, many people fear running out of money in later life.
GETTING THE RIGHT ADVICE
If you're thinking about accessing your pension savings, you need to be aware that although the first 25% of funds withdrawn from a pension pot are normally tax-free, if you take more than that, it will be regarded as income for tax purposes and could push you into a higher tax bracket.
We will be able to put together a plan that will help ensure you make the best use of your savings. Being aware of your likely cash flow in retirement will help you avoid the risk of using too much of your pension pot too soon.
The value of investments can go down as well as up and you may not get back the full amount you invested. The past is not a guide to future performance and past performance may not necessarily be repeated.