Laura Schofield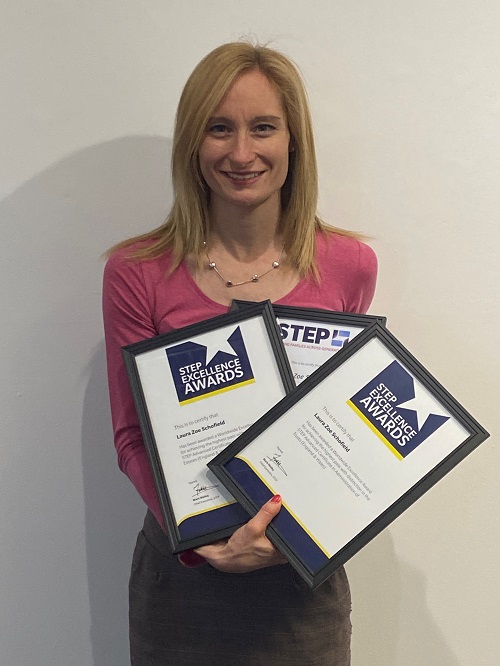 , Solicitor at Ware & Kay in Wetherby, has been awarded the STEP Diploma in Trusts and Estates and admitted to full membership of the Society of Trust and Estate Practitioners (known as STEP for short), a global professional association for practitioners who specialise in family inheritance and succession planning.
The two years of studying for the STEP Diploma covered four modules: Administration of Estate, Administration of Trusts, Taxation of Trusts and Estates, and Accounting for Trusts and Estates. Laura is now holding an internationally recognised qualification that demonstrates her practical and detailed understanding of the law and the procedures involved in trust and probate procedure, tax and accounting.
As well as being awarded a Distinction overall, Laura was awarded two STEP Worldwide Excellence Awards for achieving the highest marks across the country in two of the exams. STEP Worldwide administers its awards twice yearly and recognises the top scoring students at distinction level in each of the exams globally.
On her success Laura commented: "I am so thrilled to have been admitted to full STEP membership and to have achieved this recognition from STEP Worldwide. It is such an important organisation within our industry and to be one of the top scoring students across the globe is truly an honour."
Emma Elwess, Director and Head of Private Client Services, added "We are all so pleased for Laura to receive these awards from STEP. She consistently provides an excellent service to our clients".
As part of her work within Ware & Kay, Laura specialises in Wills, trust administration, estate administration, and Lasting Powers of Attorney.