St. Gemma's Hospice Make a Will month October
24 September 2019 Written by Ware & Kay Solicitors Category:
Firm updates
Have your Will written in exchange for a donation to St Gemma's Hospice.
Click the below image to view the full PDF.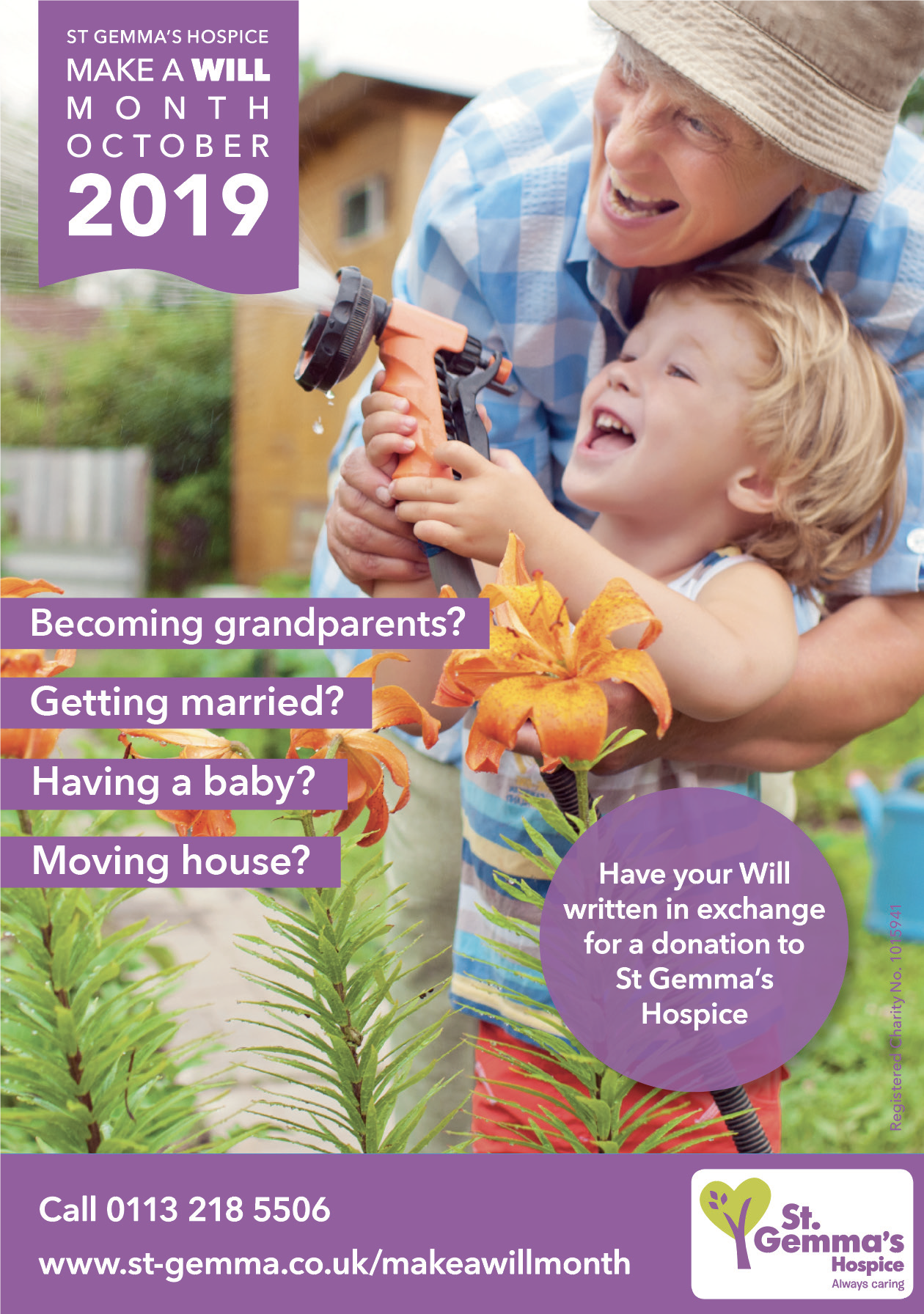 For more information, please contact Laura Schofield or Sarah Collier in our Wetherby Office.