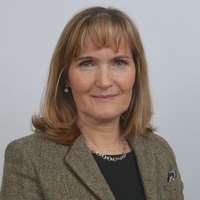 Tussles over a deceased loved one's belongings are sadly not uncommon. Unpleasant in all situations, such disputes can be particularly problematic for farming families as it may mean the farm having to be sold or split up.
Johanne Spittle, Director of Litigation and agricultural law specialist at Ware & Kay Solicitors in York and Wetherby outlines some common causes of probate disputes and provides guidance on how best to avoid them.
Probate is the process by which an estate is distributed under the terms of a Will after someone has died. Disputes can emerge for a variety of reasons during this process, but some common reasons in a farming context, include:
the lack of a Will;
an invalid Will;
an outdated Will;
a Will that was prepared close to death;
lack of clarity on farm ownership;
unmarried partners; and
disappointed beneficiaries.
Lack of a Will
Farm owners should always ensure they leave a Will with clear instructions on their wishes for the farm and the rest of the estate. Without a Will, you die intestate, and your estate will be distributed according to the strict intestacy laws. These may not reflect your wishes and may have dire consequences for the future of your farm if it has to be sold off to give everyone their fair share.
Invalid Will
To be valid under the Wills Act 1837, a will must be:
made in writing;
made by a person 18 or over;
made voluntarily and without duress;
made by a person of sound mind;
properly signed by the testator in front of two witnesses; and
signed by the witnesses.
We can ensure all the correct steps are taken so your Will is valid.
An old Will that has not been updated
Marriage revokes all previous Wills so make a new Will if you marry or remarry, otherwise intestacy rules will apply. These rules favour a spouse over your children, so the farm may not pass solely to your offspring as you intended, leading to disputes between the step-parent and stepchildren. In addition, if you have named your ex-spouse as a beneficiary or executor in your Will, these provisions will cease to have effect on divorce. Consider making a holding Will during divorce proceedings.
A Will that was prepared close to death
If a Will has been drawn up close to the death of the deceased, this is more likely to give rise to accusations of undue influence or unsoundness of mind. Having the Will drawn up by an experienced solicitor, who can testify that such allegations are unfounded, can alleviate this problem.
Lack of clarity on farm ownership
A farm is often passed down through numerous generations and ownership frequently shared among a variety of third parties, including extended family, trustees or outside partners.
Before making a Will, consider bringing in experts such as a land agent and a tax specialist to provide a valuation of all your property and assets, assess how your farming business is held, and advise how the structure of ownership could be changed or transferred to ensure clarity.
Unmarried partners
There is no such thing in law as a common law marriage, so if the farm was in your name and you die without making a Will, it may make it difficult for your partner, who you intended as a beneficiary, to inherit. A Will can provide certainty on arrangements on the event of death, while a cohabitation agreement is a good way of fending off unwanted claims if your son or daughter moves a new partner onto the farm.
Disappointed beneficiaries
Many farming probate disputes stem from disappointed beneficiaries. You can leave your property to whomever you choose, but if you leave everything to a child who has remained working at your side, while their siblings have flown the nest, this could give rise to challenges, even if the Will is valid. We can advise you on how to phrase the Will to avoid such claims, and include a letter of wishes to explain your reasoning.
For more information contact Johanne Spittle on York 01904 716000, Wetherby 01937 583210, or Malton 01653 692247 or email johanne.spittle@warekay.co.uk