In the recent case of Stanning v Baldwin the Court was asked to consider a number of issues one of which as to whether the redevelopment of the Claimant's property and construction of 4 houses would lead to an intensification of use of a right of way over a land owned by the Defendants.
The Claimant, Glynis Stanning, owned The Coach House, access to which was over an unsurfaced and unadopted track over Gerrards Cross Common near Slough, a local beauty spot registered as common land. The track was the sole means of vehicular access and the right of way arose by prescription.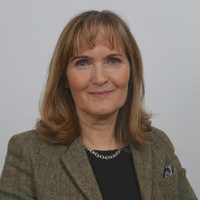 In 2017 the Claimant obtained planning permission to demolish the Coach House and to erect four terraced houses, with underground parking for nine cars and with access to continue over the track across the Common. A dispute arose and the Claimant applied to the Court for a declaration that her right of way was sufficient to accommodate the intended development. The Defendants said that the intended use would materially increase the volume of traffic over what was an unmade up track and would result in a radical change in the character of the Common and the track.
The Court decided that whilst it was likely that use of the track would intensify once the four houses were built there was no 'change of use' and use would remain residential. Six houses currently used the track for vehicular access and, with the development, that would increase to nine. The Court found that whilst the construction of four houses would likely increase the use of the track, there was no basis for concluding that this would result in a public nuisance. The Court did not consider that the new use was "self-evidently excessive" and consequently it found that the continued use of the right of way would be permitted.
Comment
This case shows that where there is no change in the use of the land, owners of land with the burden of a right of way over it still face an uphill struggle in persuading a Court that the intensification of use of a right of way is excessive and should be prevented.
For advice on rights of way or changing rights of way, contact Johanne Spittle or a member of our Litigation and Dispute Resolution team on York 01904 716000, Wetherby 01937 583210 or Malton 01653 692247 or email johanne.spittle@warekay.co.uk