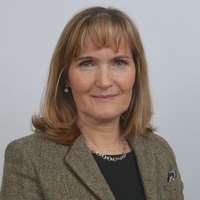 The last 6 years have seen an explosion of new regulation for residential landlords and 2021 looks like it will be no exception. Here are some of the changes ahead that we have identified as being of potential significance for landlords.

The ongoing implications of Coronavirus Act 2020 for recovering possession
The Coronavirus Act 2020 received Royal Assent on 25 March 2020 and came into force on 26 March 2020. The Act 2020 was passed as an emergency measure in response to the spread of COVID-19.
With the aim of protecting residential tenants from eviction, notice periods in relation to possession proceedings for certain residential tenancies have been extended.
Notice periods in notices seeking possession of properties let on an assured shorthold tenancy (AST) served under S8 and S21 of the Housing Act 1988 have been extended to six months. There are some exceptions to the extended notice periods where S8 notices seeking possession are served where at least six months' rent is unpaid; where the ground for eviction relate to the tenant's immigration status or where possession is sought following the death of the former tenant or to anti-social behaviour, domestic violence or acquiring the tenancy as a result of fraud.
The extended notice periods will remain in place until at least 31 March 2021.
Court rules
Changes to court rules were also brought in to manage possession claims during the pandemic. As with notice periods, these rules will stay in place until 30 July this year.
One of the main provisions is that the court is no longer obliged to fix a date for hearing a claim on or after it being issued and the former 'standard' 8 week period between issue of a claim and the hearing no longer applies. This means that it is likely to take longer to obtain a possession order.
The landlord will also be obliged to advise the court of its knowledge of the effect of the Coronavirus pandemic on the tenant and their dependants. This will likely make it more difficult to evict tenants where their difficulties are caused in large part by the pandemic.
Evictions
During the national lockdown, bailiffs are prevented from serving eviction notices, except in limited circumstances. These include occupation by trespassers, unoccupied property and where there are at least 6 months' rent arrears.
This means that unless the landlord can benefit from one of the exceptions, they will not be able to enforce any possession order they might obtain during the lockdown.
The regulations which introduced the ban on residential evictions was initially due to end on 11 January 2021 but has been extended until "at least" 21 February 2021 (but watch this space).
Improving minimum energy efficiency standards (MEES) update
The Government proposal is that MEES for non-domestic privately rented buildings in England and Wales will be tightened to require an EPC B by 2030 where "cost- effective" notably proposes the tightening minimum standard to EPC Band C from 2025 for new tenancies and by 2028 for all existing tenancies paired with an increase to the landlord cost cap to £10,000.
The Government consultation Improving The Energy Performance of Privately Rented Homes in England and Wales closed on 8 January 2021 and the response to this is anticipated later this year.
A New Deal for Renting
On 21 July 2019, the government published consultation: A New Deal for Renting: Resetting the balance of rights and responsibilities between landlords and tenants (England only)
The Bill which was announced in the Queen's speech last December 2019, not surprisingly given the events of the last year, have yet to be presented. Housing Minister, Christopher Pincher MP, has announced that the Bill will be brought forward when 'there is a sensible and stable economic and social terrain' following the emergency coronavirus response.
However, the Rented Homes Bill, a private member's Bill, could be back on the agenda this year. The Bill was reintroduced to the House of Lords and given its first reading on 22 January 2020. The second reading is yet to be scheduled
Comment
As you can see, the pandemic has accelerated the trend for increasing protections for residential tenants. It is likely that the rules will change again in the future.
It is more important than ever to take advice before attempting to evict a residential tenant.
To find out more call Johanne Spittle today on 01904 716000 (York) or 01937 583210 (Wetherby) or 01653 692247 (Malton).