Making a Will is one of those things that people often put off, particularly when busy with family and work commitments. However, it is important to take the time to think about how you would like your family and assets to be looked after on your death.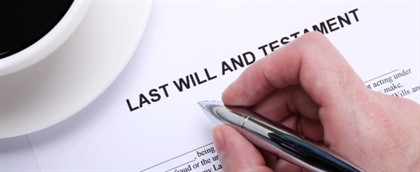 Why should I make a Will?
There are many reasons to make a Will:
To avoid the intestacy rules (which provide for certain relatives to benefit when someone dies without a Will) - for example, to benefit an unmarried partner
To make sure your personal belongings go to the people you choose
To appoint guardians for minor children
To leave a gift to a charity
Inheritance tax planning
I already have a Will - should I review it?
A Will is an important document that should be considered as and when your circumstances change, and generally every few years. Some of the reasons to review your existing Will are:
Changes in your family circumstances. For example, if you have married since making your Will, your marriage will have automatically revoked your Will. You may wish to alter the terms of your Will following your marriage, or you may wish to make a new Will in the same terms as your previous Will. If you have had children then you may wish to think about the appointment of guardians for them.
Changes in your financial circumstances, such as inheritance from a relative.
Inheritance tax planning. In 2017 the Residence Nil Rate Band was introduced, which was a significant change to the inheritance tax regime, and so you may wish to review your Will to ensure it is tax-efficient.
Executors - an executor is legally bound to carry out your wishes and manage your financial matters after your death. You may wish to consider whether the appointment of your chosen executors is still appropriate, for example if they are now elderly or have died.
Published: September 2018
Contact us
Sarah Collier is a Solicitor in Ware & Kay's Wills & Probate department. For more information or to make an appointment to discuss Wills, please contact Sarah at Ware & Kay's Wetherby office on 01937 543961.